D|MA Erkki Huhtamo [Lecture #2]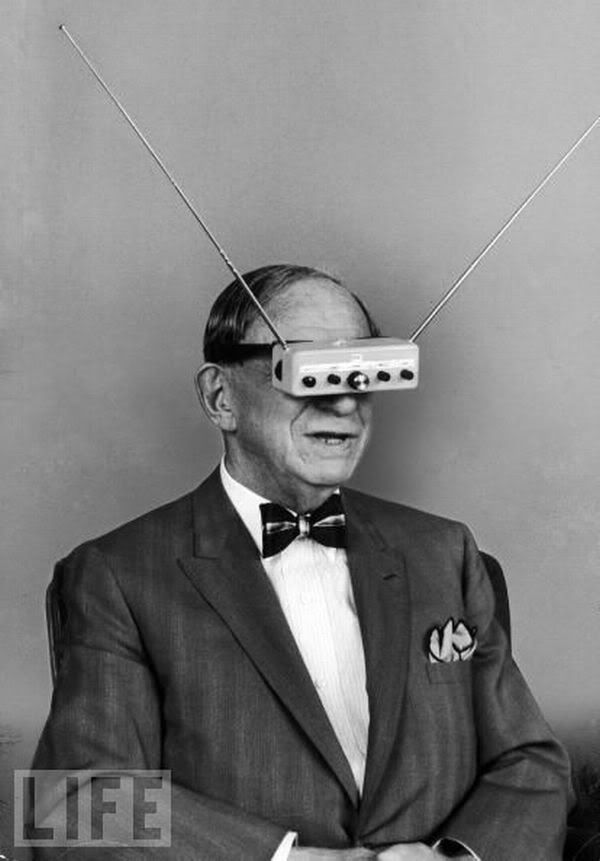 ERKKI HUHTAMO – LOST (AND FOUND0 IN THE THIRD DIMENSION: STEROSCOPY AND THE ARTISTIC IMAGINATION
First, and foremost, I have to say that watching Huhtamo lecture is always a treat! He is so full of life and it's pretty infectious. I really do miss his Design 10A class. I think all DESMA classes need to be lectured on Maywa Denki, just as Huhtamo had. 
Anyways, His lecture was pretty wonderful, as usual. I didn't know that Marcel Duchamp had anything to do with the stereoscopic movement. I vaguely remembered that he created a series of Retroleaf Discs in the 1930's but didn't know that his connection spanned many years back. The whole stereoscopic phenomenon is really intriguing because it was fueled by the natural/human desire to develop and expand one's interests and expressions onto the world. Photography had been around since as early as1826 (That I am proud to say, I know). 
Joseph Nicéphore Niépce photographed the view from his bedroom window. So much has evolved from this one small, poorly developed image, and I mean in the span of only a view years. Stereoscopes were around as early as 1838.
The concept of stereoscopic images/viewers is that 
the mind fuses together two 2D images together. This is aided by a wooden box with two peep-holes, which allow the viewer to look into the intended "scene/scenario." When seen side by side, at the same time, the two images give off an almost 3D effect.
Huhtamo talked quite a bit on stereoscopic history and how it had contributed to social, economic, and even ideological change in society. These stereoscopes can be directly linked to the advancement of the 3D movie trend of the 1950's and with the 3D blockbusters of today. It's pretty amazing that this basic concept has been around for a long while but is only really picking up in these last few years. Maybe to pull something off at this caliber, and for it to be successful, you would still need a bit of money?
Regardless, it was nice to hear someone talk so passionately about a topic that may or may not interest the general masses. It definitely interested me.